Not only does Jackjack Dragon Productions bring you good music but a good smell to!!! That's right, smell. For your cerebrum cortex olfactory sensation JJD has nine limited edition scents. Nine original scents to amaze and attract. Made from pure non-allergic oils, hand mixed by JJD himself. Sweet as mangoes, earthy like patchouli these unisex scents will get everyone's attention.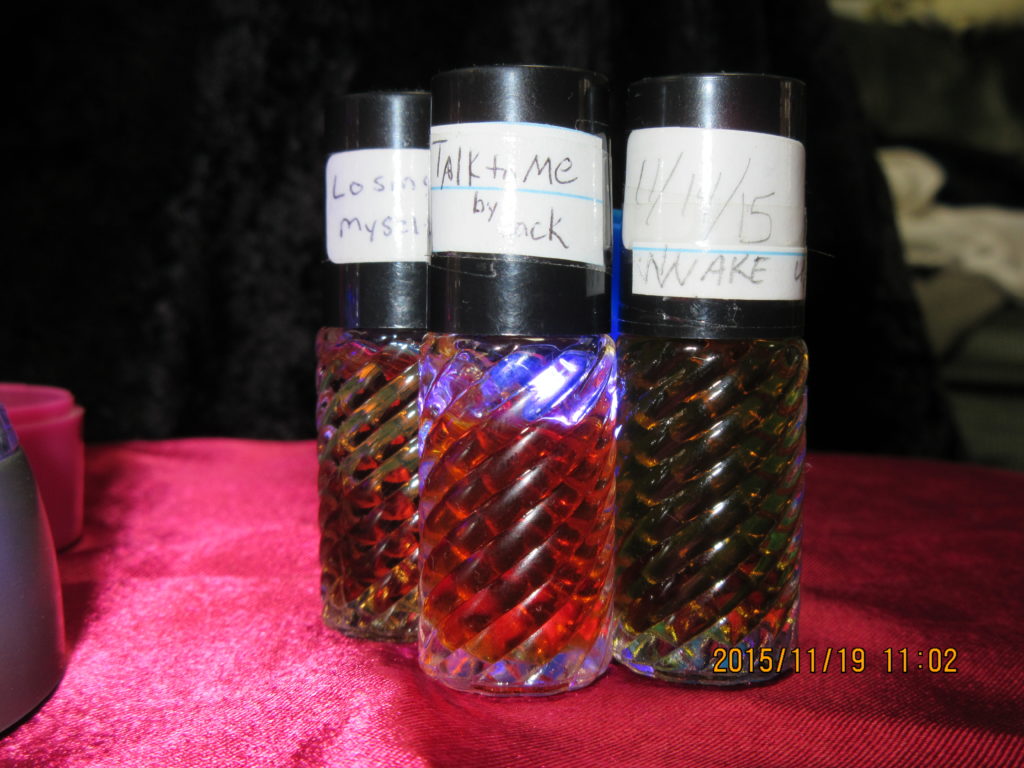 9 amazingly unique scents.
Losing Myself: a naughty naked blend of Nag Champa and Frankincence with a hint of Dragon's Blood to put it over the edge.
Under the Tongue: the number one choice. An orgasmic combination of Somalli Rose and Vanilla mixed with a hint of a pheromonic undertone. This scent is the drug placed under your tongue.
Regrets: this slightly earthy scent is good for a man or women. Patchouli taken just to the edge of sweet love.
Notice Me: Get noticed with this sweet vanilla, kush blend with a hint of Patchouli.
Break Down: A sweet fruity breakdown of sex and vanilla. This scent will breakdown anyones defense 🙂
Talk to Me: A hit as a song and the second choice pick. A calming kushy sweet earthy scent with a hint of Tiramisu. This intriguing scent puts sex in the air.
Everything: You are everything and everything is you. Sweet, seductive, sexy, and dangerous.
Wake Up: A slightly vanilla sweet scent that will definitely wake something up.
Catch Me: It's Wake up with an earthy hint to it. Wear this and someone will definitely want to catch you.